Barrelling forth on rugged and sandy roads, make way for the conclusion of this year's Rally Championship.
Oman Automobile Association invites both drivers and riders to take up the Rally Sprint challenge of racing on The Sultanates varied gravel and sandy stages.
Join us to watch the country's best drivers and riders, battle it out to see which is fastest, two wheels or four.
The new and exciting Rally Sprint format is open to participation for Rally cars, Bikes and SUV's.
Round 3: 21st October 2022
Round 4: 30th December 2022
To register, please send an email to thuwan@omanauto.org
Oman Rally Championship 2022 – General Prescriptions
Oman Rally Championship 2022-Round 3 -Misfah Supplementary Regulations v1.0

Oman Rally Championship 2022 over all points – RALLY – DRIVER & CO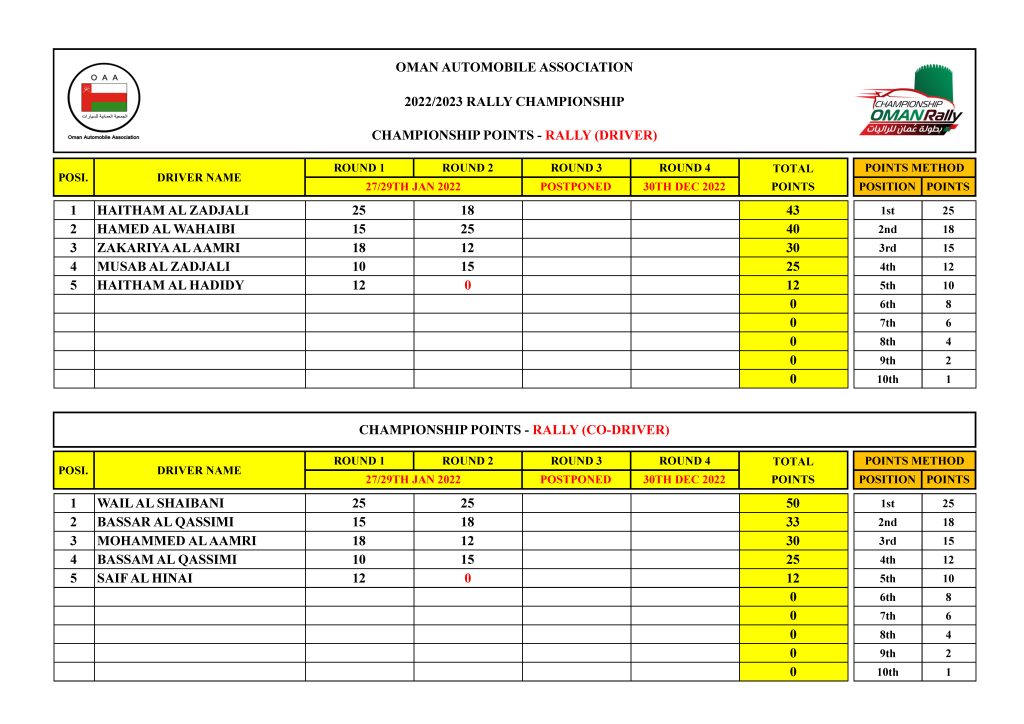 All entries received after the closing date will be on the waiting list and subject to approval to be confirmed.