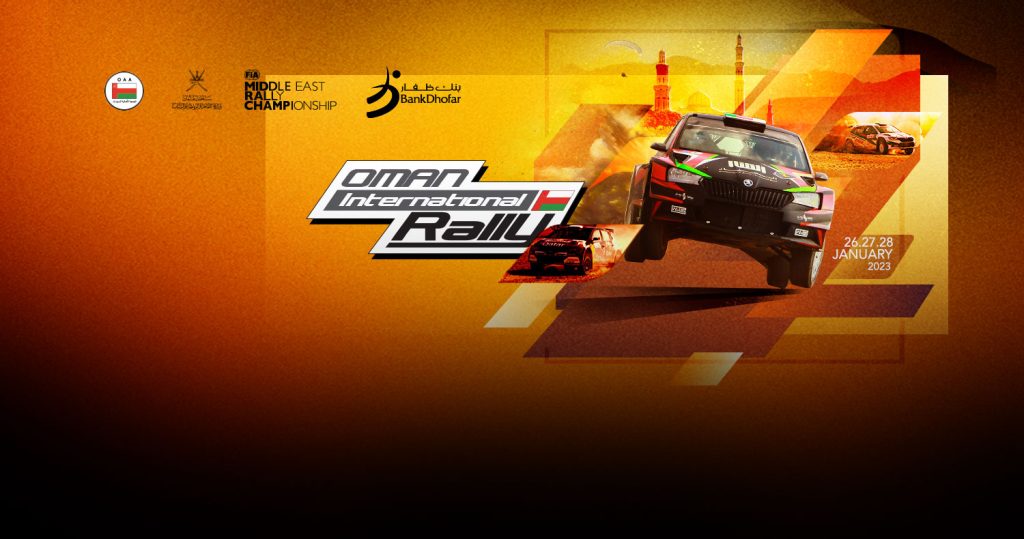 Another thrilling and challenging off-road competition series awaits you. Keep your eyes open for this year's Oman International Rally Championship, taking place from the 26th to the 28th of January 2023.
Oman Automobile Association invites drivers from all around the world to take up the challenge of racing on the country's varied gravel, tarmac and sandy terrains. The Oman International Rally is an annual rally race that is held in the Sultanate under the management of the Association. It is part of the FIA Middle East Rally Championship (MERC) and is known for its hot and dusty conditions. The rally typically covers a distance of around 1,500 kilometers over a period of three days, featuring a mix of stages.
Join us to battle it out to the end with renowned rally drivers and see if you have what it takes to be the fastest one out there. Last year's international rally champion, Abdullah Al Rawahi, will be competing again in this tournament amongst a number of professional racers, and will be taking the challenge of winning the cup a second time.
Don't wait around and sign up for this exciting opportunity!
To register, please send an email to thuwan@omanauto.org