Where the helmets come on and the timers come out, make way for another sensational Gymkhana series.   
Register now before you miss your spot!
Gymkhana helps you discover your own car's maximum capabilities as you speed through a set obstacle layout, reaching out to complete the course in the fastest time.
Join us for a time-controlled racing competition at the Muscat Arena, and compete against other drivers to see who comes out on top. 
Round 1: 30th September 2022
Round 2: 4th November 2022
Round 3: 24th March 2023
Round 4: TBA
Gymkhana regulations 2022 (with Motorkhana appendix)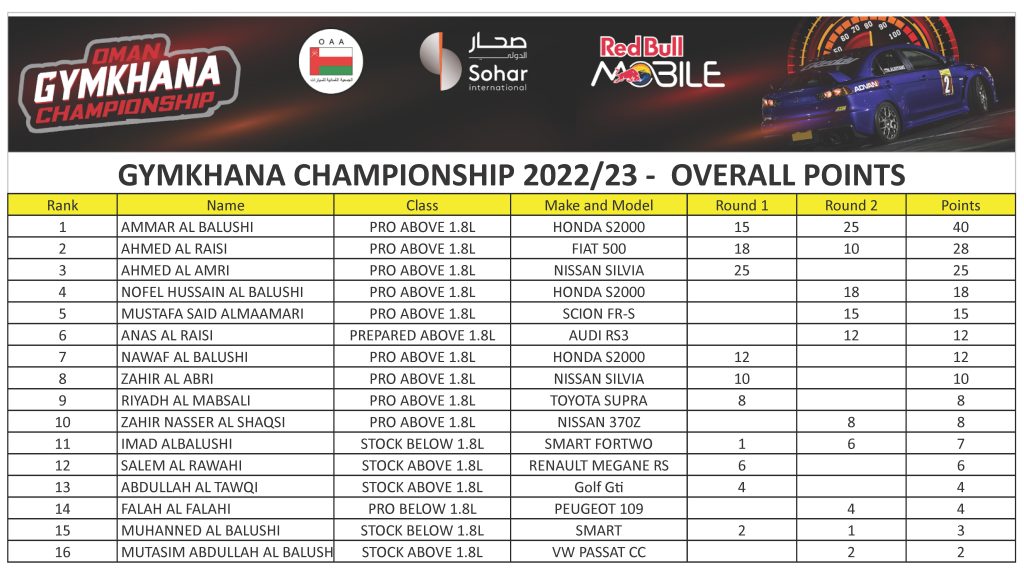 2022-2023 – Oman Gymkhana – Entry Form